About
Our Story
We've been rockin' the wok and steaming juicy dumplings since 2009...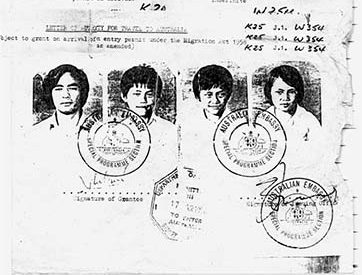 We make delicious, health-conscious hawker food and are more than a tiny bit obsessed about the quality of the ingredients that we use. We believe that real beauty starts from the inside, so freshness is paramount . . .
We were inspired by the fresh tastes of Vietnam but we're known for doing our own thing. We take Grandma's traditional recipes and flip them into something new at misschu. The menu is unique, the food is nourishing and delicious, the atmosphere is lively and the service is fast. As a local happy place to catch up with family and friends, a delivery service that's a notch above the rest or as a caterer with a healthy twist, we're big on fun, freshness, flavour, design and customer experience.
We're Growing... Join Us!
Our team are our family.
Whether in the kitchen rockin' woks, out on the floor delivering the tasty stuff, or riding the keyboard in misschu HQ, we all work as one and share the same values. If you have what it takes and would like to share the misschu vibes, get in touch!